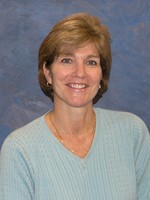 Mary Tappmeyer offers her professional coaching skills to individuals or groups seeking to change their lives for the better!  Using her professional skills in teaching, coaching and motivating, Mary is able to work with you to help you achieve your life goals.
Mary started the University of North Florida Women's Basketball Team in 1991.  She coached the UNF Woman's Basketball Team for 23 years.   Mary was a head coach for 30 years.  Mary had 400 career wins, including 302 with the Ospreys. She is among a select group of coaches to navigate a program through three different levels of intercollegiate competition. Her 200th UNF win and 300th career victory came during the 2004-05 season — the Ospreys' final Division II season. Mary left the Division II ranks among the top 40 coaches in total wins.  With the motto "Books, Basketball, Boys", while at UNF, Mary's  players have graduated at a 98 percent rate!
Mary had her first head coaching job at the University of Missouri-Rolla in 1984. After beginning her coaching career at Lamar University in Beaumont, Texas as an assistant, Mary moved to UMR to take over the reins of a struggling program. She engineered a turnaround in her third year at UMR.  Mary coached at UMR for seven seasons while becoming the winningest coach in school history.
Tappmeyer played both college basketball and golf at SUNY-Cortland from 1977-81. During her career, Cortland advanced to the state tournament multiple times in basketball. She graduated with a bachelor's degree in health & physical education from Cortland in 1981. She later earned her master's degree, also in physical education, from Lamar University in 1983.
Mary was inducted as a member of the Pittsford, N.Y., Hall of Fame in 1994, and the Missouri-Rolla Hall of Fame in 2004. Her Elite Eight team at UNF was inducted into the UNF Hall of Fame in 2013.
Mary's home away from home is the golf course, where she won the Missouri state golf amateur championship in 1989. She was part of the Florida State Women's Golf Championship four-ball title squad three times. When the PGA Players Championship comes to Ponte Vedra in May, Mary volunteers at the event.  She was the official marker for the Tiger Woods and Sergio Garcia pairing in 2013.
When not coaching or  on the links, Mary can be found spending time with her husband, Bruce. The two are sports fanatics and enjoy golfing, scuba diving, beach vacations, skiing and traveling.